by Jo Allen
Death by Dark Waters
The charred remains of a child are discovered – a child no one seems to have missed…
It's high summer, and the lakes are in the midst of an unrelenting heatwave. Uncontrollable fell fires are breaking out across the moors faster than they can be extinguished. When firefighters uncover the body of a dead child at the heart of the latest blaze, Detective Chief Inspector Jude Satterthwaite's arson investigation turns to one of murder.
Jude was born and bred in the Lake District. He knows everyone… and everyone knows him. Except his intriguing new Detective Sergeant, Ashleigh O'Halloran, who is running from a dangerous past and has secrets of her own to hide…
Temperatures – and tension – in the village are rising, and with the body count rising Jude and his team race against the clock to catch the killer before it's too late…
Death at Eden's End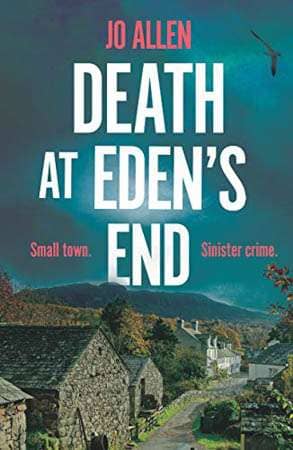 A brand new DCI Jude Satterthwaite crime mystery from the bestselling Jo Allen.
When one-hundred-year-old Violet Ross is found dead at Eden's End, a luxury care home hidden in a secluded nook of the Lake District's Eden Valley it's tragic, of course, but not unexpected. Except for the instantly recognisable look in her lifeless eyes… that of pure terror.
DCI Jude Satterthwaite heads up the investigation, but as the deaths start to mount up it's clear that he, and DS Ashleigh O'Halloran need to uncover a long-buried secret before the killer strikes again…
Death on Coffin Lane
DCI Jude Satterthwaite doesn't get off to a great start with resentful Cody Wilder, who's visiting Grasmere to present her latest research on Wordsworth. With some of the villagers unhappy about her visit, it's up to DCI Satterthwaite to protect her – especially when her assistant is found hanging in the kitchen of their shared cottage.
With a constant flock of tourists and the local hippies welcoming in all who cross their paths, Jude's home in the Lake District isn't short of strangers. But with the ability to make enemies wherever she goes, the violence that follows in Cody's wake leads DCI Satterthwaite's investigation down the hidden paths of those he knows, and those he never knew even existed.
Death at Rainbow Cottage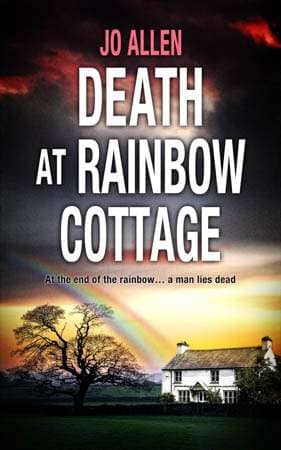 The apparently motiveless murder of a man outside the home of controversial equalities activist Claud Blackwell and his neurotic wife, Natalie, is shocking enough for a peaceful local community. When it's followed by another apparently random killing immediately outside Claud's office, DCI Jude Satterthwaite has his work cut out. Is Claud the killer, or the intended victim?
To add to Jude's problems, the arrival of a hostile new boss causes complications at work, and when a threatening note arrives at the police headquarters, he has real cause to fear for the safety of his friends and colleagues…
Death on the Lake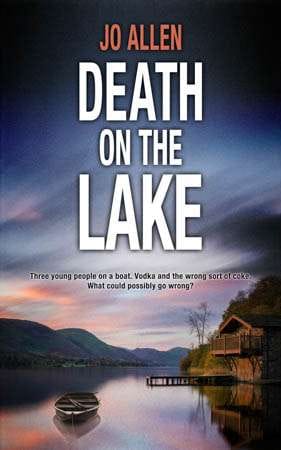 Three youngsters, out for a good time. Vodka and the wrong sort of Coke. What could possibly go wrong?
When a young woman, Summer Raine, is found drowned, apparently accidentally, after an afternoon spent drinking on a boat on Ullswater, DCI Jude Satterthwaite is deeply concerned — more so when his boss refuses to let him investigate the matter any further to avoid compromising a fraud case.
But a sinister shadow lingers over the dale and one accidental death is followed by another and then by a violent murder. Jude's life is complicated enough but the latest series of murders are personal to him as they involve his former partner, Becca Reid, who has family connections in the area. His determination to uncover the killer brings him into direct conflict with his boss — and ultimately places both him and his colleague and girlfriend, Ashleigh O'Halloran, in danger…
Death in the Woods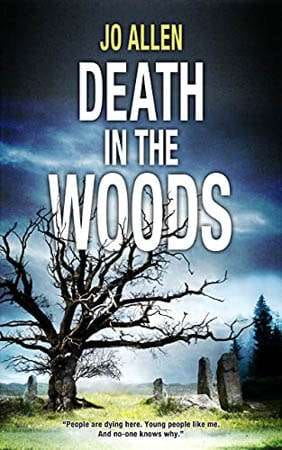 A series of copycat suicides, prompted by a mysterious online blogger, causes DCI Jude Satterthwaite more problems than usual, intensifying his concerns about his troublesome younger brother, Mikey. Along with his partner, Ashleigh O'Halloran, and a local psychiatrist, Vanessa Wood, Jude struggles to find the identity of the malicious troll gaslighting young people to their deaths.
The investigation stirs grievances both old and new. What is the connection with the hippies camped near the Long Meg stone circle? Could these suicides have any connection with a decades old cold case? And, for Jude, the most crucial question of all. Is it personal — and could Mikey be the final target?
---
Death in the Mist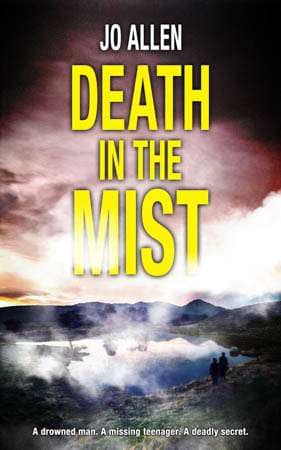 Wow, no official description for this one!
Death on a Monday Night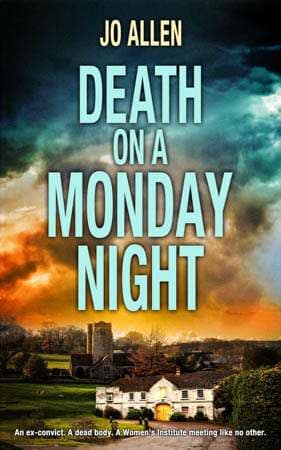 Or for this one either!
Death on the Crags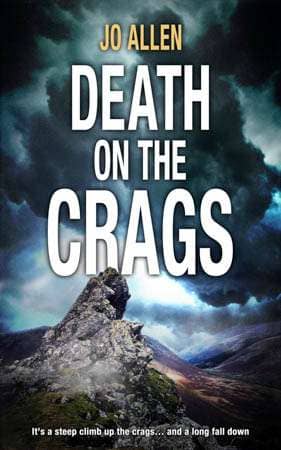 Well, it's a trifecta? Hat trick? Threepeat? No official description for this one either.
My take
I came upon this series while looking for books set in the Lake District where we were travelling at the time. For a mystery series to hold my attention it needs to have nice, twisted plots of course. Mysteries are the ultimate in plot-driven. But that's not enough to carry a series for me. It needs to have at least a great cast of characters, interesting relationships between them, or an interesting setting. Ideally all of the above, and this series had that, for me. Would I have been as interested in the setting if I wasn't there at the time? Probably not. The fact that I was made it that much better. I very much enjoyed the relationships between the characters because they didn't follow a typical pattern. I see that Jo Allen is a pen name of Jennifer Young, an Edinburgh-based author of romance and romantic suspense. I almost want to check out some of her other work but it's romance, so …