by Leigh Bardugo
Ninth House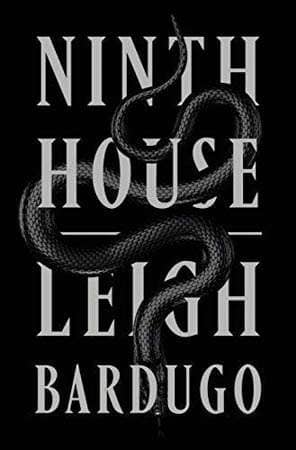 Galaxy "Alex" Stern is the most unlikely member of Yale's freshman class. Raised in the Los Angeles hinterlands by a hippie mom, Alex dropped out of school early and into a world of shady drug dealer boyfriends, dead-end jobs, and much, much worse. By age twenty, in fact, she is the sole survivor of a horrific, unsolved multiple homicide. Some might say she's thrown her life away. But at her hospital bed, Alex is offered a second chance: to attend one of the world's most elite universities on a full ride. What's the catch, and why her?
Still searching for answers to this herself, Alex arrives in New Haven tasked by her mysterious benefactors with monitoring the activities of Yale's secret societies. These eight windowless "tombs" are well-known to be haunts of the future rich and powerful, from high-ranking politicos to Wall Street and Hollywood's biggest players. But their occult activities are revealed to be more sinister and more extraordinary than any paranoid imagination might conceive.
Hell Bent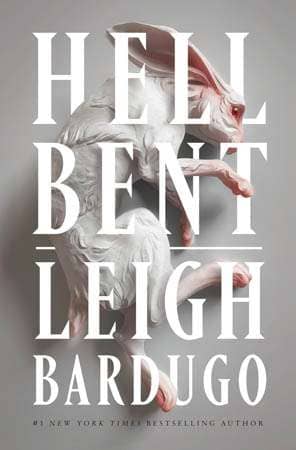 Wealth. Power. Murder. Magic. Alex Stern is back and the Ivy League is going straight to hell in #1 New York Times bestselling author Leigh Bardugo's Hell Bent.
Find a gateway to the underworld. Steal a soul out of hell. A simple plan, except people who make this particular journey rarely come back. But Galaxy "Alex" Stern is determined to break Darlington out of purgatory―even if it costs her a future at Lethe and at Yale.
Forbidden from attempting a rescue, Alex and Dawes can't call on the Ninth House for help, so they assemble a team of dubious allies to save the gentleman of Lethe. Together, they will have to navigate a maze of arcane texts and bizarre artifacts to uncover the societies' most closely guarded secrets, and break every rule doing it. But when faculty members begin to die off, Alex knows these aren't just accidents. Something deadly is at work in New Haven, and if she is going to survive, she'll have to reckon with the monsters of her past and a darkness built into the university's very walls.
Thick with history and packed with Bardugo's signature twists, Hell Bent brings to life an intricate world full of magic, violence, and all too real monsters.
My Take
I've had Ninth House for a while but the time never seemed right to read it. Then the second book came out and I decided to take the leap. It was both more and less creepy than I imagined. The characters were interesting and became more interesting as the story progressed. It feels funny to call this a light read and yet that's what it ended up being for me, despite the darkness and the tragedy. If a third book comes out, I'll be there.