by Sarah Woodbury
Daughter of Time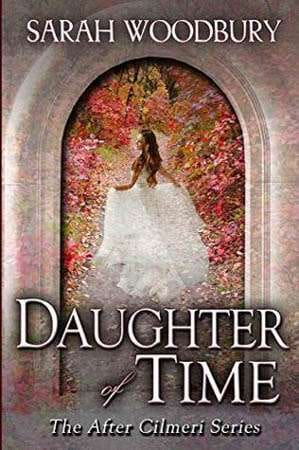 Daughter of Time tells the story of a young widow, Meg, healing from the pain of a brief, unhappy marriage, who falls through time into the Middle Ages — and into the arms of Llywelyn ap Gruffydd, the last Prince of Wales. He saves her, and she in turn saves him, thanks to her knowledge of future events. Although powerful forces seek to divide them, by working together, Meg and Llywelyn have a chance to navigate the dangerous and shifting alliances that constantly undermine his rule and threaten the very existence of Wales — and to create a future in which Llywelyn's death does not come too soon.
Daughter of Time is a stand-alone novel within the world of the After Cilmeri series.
Footsteps in Time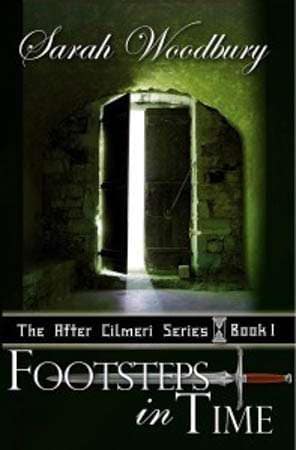 In December of 1282, English soldiers ambushed and murdered Llywelyn ap Gruffydd, the Prince of Wales. His death marked the end of Wales as an independent nation and the beginning of over seven hundred years under the English boot.
Footsteps in Time is the story of what might have happened had Llywelyn lived.
Winds of Time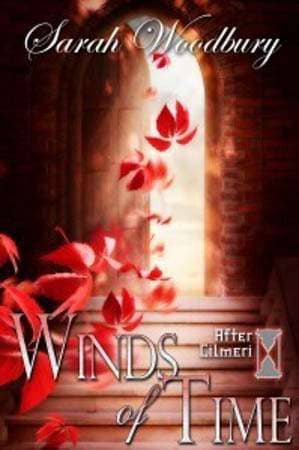 Meg had thought that taking a commuter flight from Pasco, Washington to Boise, Idaho would be a simple matter. But nothing is simple for Meg when it comes to travel, and especially not when she finds herself in the Middle Ages again instead of in a plane crash on a mountain side in Oregon.
And when the pilot takes off without her in a quest to return to the twenty-first century, Meg will need every last bit of maturity and knowledge she gained in the sixteen years she spent in the modern world–to survive even a day in this one.
A note from the author: Winds of Time takes place between Part 1 and Part 2 of Footsteps in Time, Book One in the After Cilmeri Series. I think you will enjoy Winds of Time more if you read Footsteps in Time first. Diolch yn fawr (thank you)!

–Sarah
Prince of Time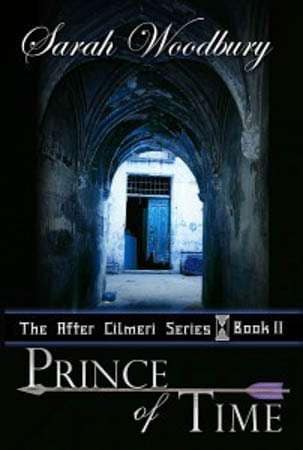 Two teenagers catapulted back in time to alter history and save the medieval kingdom of Wales …
David and his man-at-arms, Ieuan, find themselves alone and on the run from a company of English soldiers who've sworn vengeance for the recent death of their king. Meanwhile, Llywelyn lays on his deathbed from a traitor's arrow. And once again, it is David and Anna, and all they represent, that holds the key to the survival of Wales.
Crossroads in Time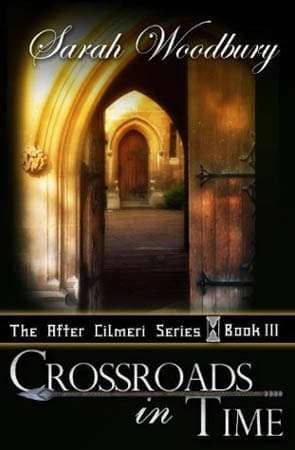 Three years have passed since the events chronicled in Prince of Time…
Anna has made a place for herself in thirteenth century Wales as a wife, mother, and healer. David has taken more of the kingdom's rule on his shoulders, even as his relationship with Lili has caused friction with his father, King Llywelyn. The King wants his son to seek a political marriage that will benefit his country – and possibly place the crown of England on David's head.
England and Wales have shared a border and an uneasy peace for three long years.
And that peace is about to be broken….
Children of Time
November 1288. Bereft of a king or rightful heir, England hurtles towards civil war for the second time in a generation. When David, Prince of Wales, and his wife, Lili, travel to London to attend the wedding of William de Bohun and Princess Joan, they have no intention of involving themselves in local politics.
But as infighting leads to murder, David and Lili find themselves at the center of a far-reaching conspiracy. Trapped between history and legend, they must decide how much they are willing to sacrifice to save not only their own country, but the people of England as well.
Meanwhile, back in Wales, Llywelyn and Meg discover that time is no barrier to either adventure or trouble …
Exiles in Time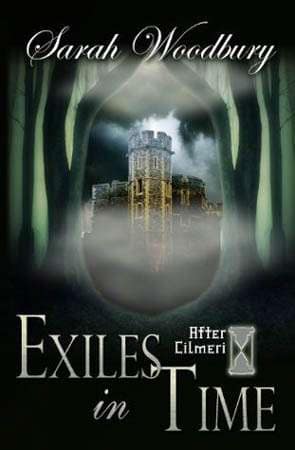 Two years in Afghanistan; four years working for MI-5, the British security service; and the death of both of his parents from cancer. At the age of thirty-four, Callum thought he'd experienced the worst that life could throw at him. That is, until his boss ordered him to open a buried file on his desk and to take it seriously. His new assignment: to detain and question a pregnant woman and her ailing husband—and if need be, to stop them from returning to medieval Wales. Until today, Callum believed in his job and always followed orders. Until today, he thought time travel wasn't real …
Castaways in Time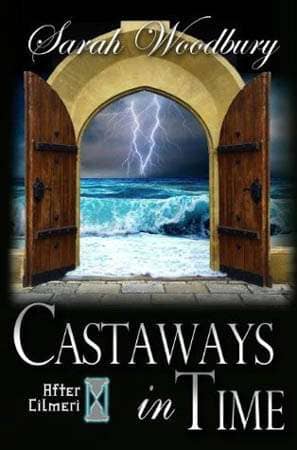 With a scarlet fever epidemic raging throughout London, a rogue baron on the loose, a new baby keeping him up at night, and a kingdom to run, the last thing David has time for is a trip to the twenty-first century. But as he should know by now, time waits for no man, not even the King of England…
Ashes of Time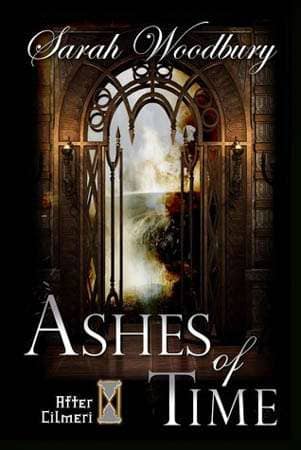 November 1291. Meg and Llywelyn gather their family at Rhuddlan Castle to celebrate their seventh anniversary and David's twenty-third birthday. But the joyful reunion goes grievously awry when an old enemy raises the banner of rebellion, followed immediately by an even more catastrophic betrayal by an old friend.
Meanwhile, facing war at every turn and still haunted by his decision to leave Cassie and Callum in the modern world, David chooses a dangerous path forward, one that will either change the course of the future forever–or burn his world to ashes.
Warden of Time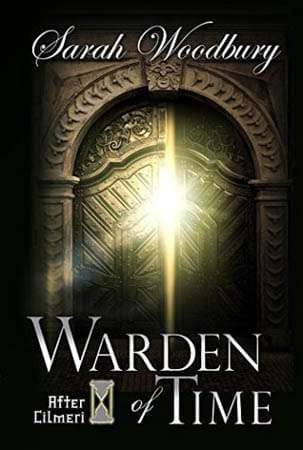 Warden of Time continues the story of time travel, romance, and adventure begun with Daughter of Time …
As both modern man and medieval king, David is committed to transforming medieval England into his own version of Avalon. Not everyone supports his ideals, however, and having offended the pope by welcoming Jews and heretics into England, David is summoned to Canterbury to explain himself.
But when information comes to light that reveals the accusations against him have less to do with religion than with power and wealth, David finds himself on familiar ground–and at the center of a conspiracy that stretches from Ireland to Italy. Facing excommunication, a fickle populace, and a rebellion even by his fellow time travelers, he must decide what his throne is worth, and what he's willing to sacrifice to keep it.
Guardians of Time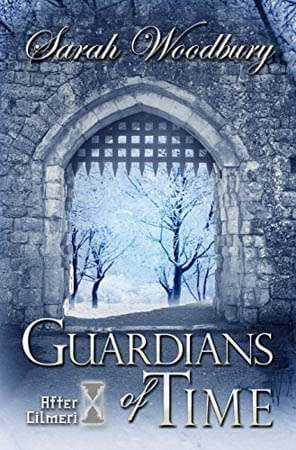 Christmas 1292. Time travel has meant many things to Meg, David, and Anna over the years. But regardless of the circumstances, it has always been about saving lives: their own, their family members', their friends'.
This time, it's a combination of all three.
Masters of Time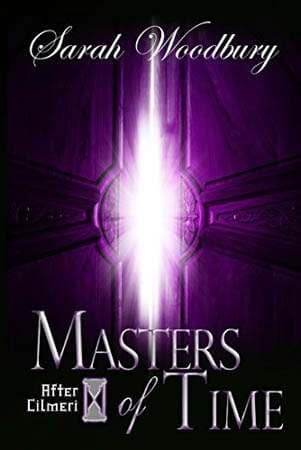 June 1293.
David, King of England.
Philip, King of France.
A holy war neither man wants to fight.
A militant pope. A treacherous baron. A jealous brother.
Love. Honor. Family. Betrayal. Destiny.
Time Travel.
Outpost in Time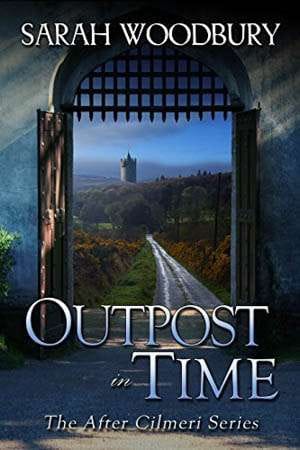 March 1294. Ireland is at a crossroads. The different factions—Irish, Danish, and English—are tearing the country apart with their constant warfare. Hoping to hammer out a treaty, David calls the Irish Parliament into session. Unfortunately, some lords are far more interested in fighting than talking, and it isn't long before the conference goes awry. With the future of Ireland at stake, David finds himself caught up in a far-reaching conspiracy that puts not only his life on the line, but his family's as well.
Shades of Time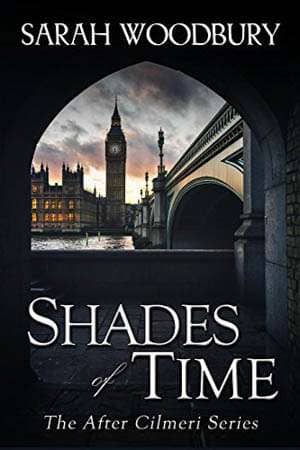 March 1294. With David and Llywelyn in Ireland, the rule of Wales and England has fallen to Math and Anna. Unbeknownst to them, however, rebellious barons have tried to assassinate David and thrown Ireland into civil war. When the treachery reaches across the sea and touches Anna, she finds herself at the center of a conspiracy that stretches from Dublin to Edinburgh–and only her actions and choices stand between her family and the destruction of everything they've worked so hard to build.
Shades of Time takes place simultaneously with Outpost in Time, the previous book in the After Cilmeri series.
Champions of Time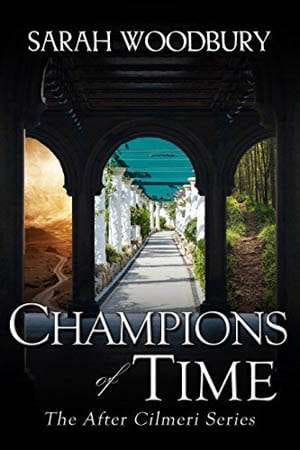 April 1294. With David returned from Ireland and Anna from Avalon, the time has come to confront the traitors who sought to assassinate David and take his throne.
But before that can happen, David is tested yet again by his inability to account for everything or everyone in his life–and especially the magic that surrounds him.
Champions of Time takes place immediately following the events of Outpost in Time and Shades of Time, the previous books in the After Cilmeri series.
Refuge in Time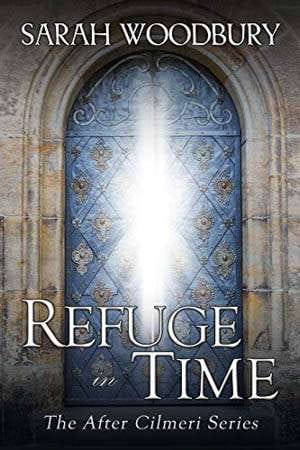 April 2022. When an unknown gunman sends David and William back to Earth Two, Michael and Livia are left gasping along with the rest of their universe. Accepting that their respective employers are possible suspects, not to mention untrustworthy, the pair band together in the shooting's immediate aftermath, in an attempt to put the first few pieces of the puzzle together. But when an unexpected bout of time travel upends everyone yet again, Michael and Livia realize they are on their own, and that this particular puzzle is one that they–and only they–can solve.
Refuge in Time takes place immediately following the events of Champions of Time, the previous book in the After Cilmeri series.
Unbroken in Time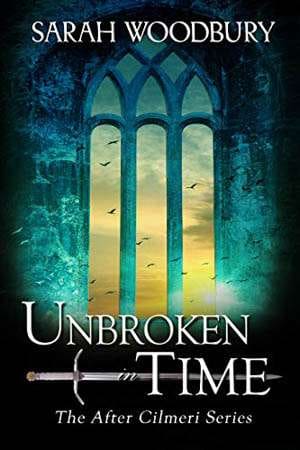 In 1282, David and his sister Anna crashed through time to save the life of their father, the last Prince of Wales. Thirteen years later, David is a grown man–husband, father, and High King of Britain. He is also the Duke of Aquitaine, a fact which King Philip of France appears to resent.
So when Philip summons David to Paris to bend the knee for the right to remain Aquitaine's duke, David is the first to suspect treachery. And when he learns Philip is taking advice from Guillaume de Nogaret, mastermind behind the annihilation of the Templars, the expulsion of the Jewish community from France, and the assassination of the pope, he's sure of it.
With not only Aquitaine on the line but all of Europe as well, David must call upon eight hundred years of history only he knows to ensure Avalon's past doesn't become Earth Two's future …
Outcasts in Time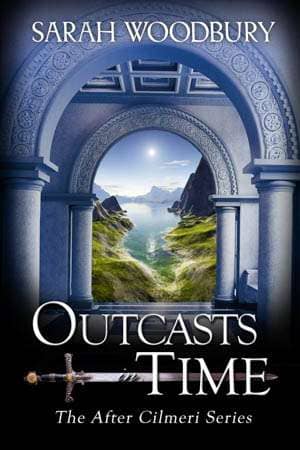 Last we heard from David, he'd allowed George to abduct him at the behest of the CIA, for the stated purpose of forcing him to time travel between Earth Two and Avalon. Meanwhile, Lili and the refugees from Paris were floating down the River Seine, making for the English Channel. And King Philippe was blithely reconstituting his government, unaware that the battle of wills between him and David hadn't really ended the way he thought. And that, in fact, it hadn't even ended.
David and his companions have pulled off the heist of the millennium. But as David encounters the unexpected in Avalon, and Lili and the refugees face danger at every bend in the river, they must face the hard truth that the best laid plans go awry at the moment of contact with the enemy. And no one ends up exactly where they intended, either in space … or in time.
Outcasts in Time follows immediately after the previous book in the series, Unbroken in Time.
Hidden in Time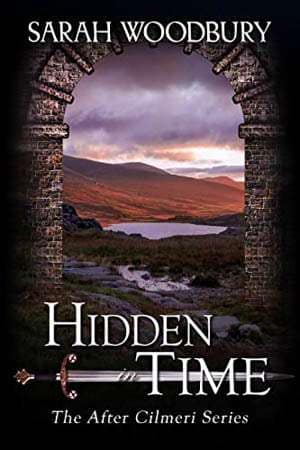 When Meg time traveled to 1268 Wales and landed in the arms of Prince Llywelyn, she changed the course of history forever. For most citizens of Earth Two, those changes were for the better, but one family in particular was torn apart …
Orphaned since the death of her parents when she was three, Lizzie has spent years praying for someone to rescue her and her sisters from a life of drudgery in their isolated convent. She knows they were meant for greater things, and if only the right person were to discover their suffering, they would once again be treated like the princesses they were born to be.
But when strangers arrive in the middle of the night promising to restore them to their former way of life, Lizzie surprises herself not only by running away, but by turning for help to the very person who'd ruined her life in the first place: Queen Marged of Wales.
It just went to show, as Lizzie's old abbess told her more than once, that she needed to be careful what she prayed for. God answered every prayer, but sometimes that answer was no—and sometimes the answer came in a wholly unexpected fashion that made a girl wish she'd never prayed at all.
My take
Another re-read, at least of the first several books, to get me in the mood for Wales. I'm intrigued by the basic premise of "what if the Welsh defeated the English," though the consistently beautiful women and staggeringly handsome men gets a bit old. One of the odd bits I recall from reading the books earlier was an emphasis on women not washing their hair when in modern times, so they didn't upend the careful balance of natural oils. But my memory must be bad because there was none of that here! A fun romp overall and the books are relatively short.