by Jamie Thomas
Asperfell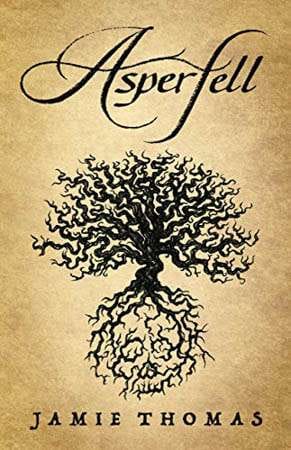 "Wonderfully inventive… Sure to win over fantasy readers." – Publishers Weekly (starred review)
Only the darkest and most dangerous of Mages are sentenced to pass through the gate to Asperfell.
Not one has ever returned.
Never did Briony dream she might set foot in the otherworldly prison of Asperfell. She was, after all, neither Mage nor criminal. She was simply her father's little whirlwind—fingers smudged with ink, dresses caked with mud—forever lost in a book or the spirit-haunted woods surrounding her family's country estate.
But Briony always had a knack for showing up where she was least expected.
Only by braving the gate of Asperfell could Briony hope to find the true heir to the throne of Tiralaen and save her kingdom from civil war. And so, she plunges into a world of caged madmen and demented spirits, of dark magic and cryptic whispers… and of a bleak and broken prince with no interest in being rescued.
Hauntingly beautiful and lavishly told, Asperfell is a must-read for fans of Jane Austen who always wished she'd dabbled in blood magic.
""The wonderfully inventive first installment in Thomas's debut trilogy winningly combines the comedy of manners found in Regency romances with the high spirits of magical school adventure fantasies. […] The charming characters, understated romance that simmers between Briony and Elyan, and easily graspable politics are all well-rendered, but the true star here is the strange, mystical setting of Asperfell. This promising adventure has crossover YA appeal and is sure to win over fantasy readers." -Publishers Weekly
The Forest Kingdom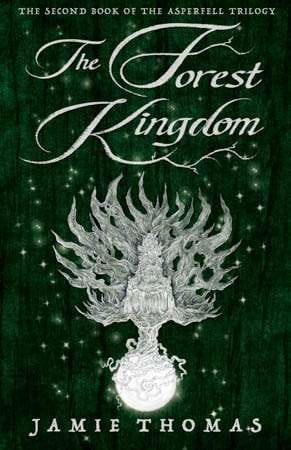 Briony is free from the walls of Asperfell.
But not from its strange and savage world.
Lost in the frozen wilderness, Briony leads her friends ever northward, in search of a rumored cave wherein lies their only hope of returning home to the kingdom of Tiralaen with Prince Elyan, the rightful heir to the throne, to save her people from civil war.
What she discovers instead is an impossible kingdom of opulence and decadence beyond her wildest imagining. Here, an ancient goddess is about to awaken once more… and she has never forgiven Briony's people for their intrusion into this world, nor the centuries of bloodshed that followed.
Caught in a deadly web of secrets and lies that stretches across generations, Briony holds the fate of two kingdoms in her hands. To leave this new world behind is to condemn its people to anguish and death. But to stay and fight, Briony must abandon her home and everyone she's ever loved—including Elyan.
To save one kingdom, the other must fall.
Praise for Book One of the Asperfell
2020 Fantasy Book of the Year Winner -INDIES Awards
Top Ten Best Debut Speculative Fiction Novels of 2020 -Booklist
"A haunting and beautifully written gothic tale." -Natalie Jenner, internationally bestselling author of The Jane Austen Society
"Sure to win over fantasy readers." -Publishers Weekly (starred review)
My Take
Yeah, the plot and characters are a little plug-and-play YA romance. I still enjoyed Asperfell enough to immediately dive into the sequel, and to be disappointed to find that the third book isn't out yet. I'll be back.