by K. F. Breene
Magical Midlife Madness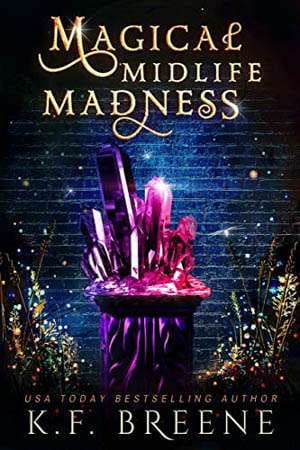 A woman starting over. A new house with an unexpected twist. A cape wearing butler acting as the world's worst life coach.
"Happily Ever After" wasn't supposed to come with a do-over option. But when my husband of twenty years packs up and heads for greener pastures and my son leaves for college, that's exactly what my life becomes.
Do-over.
This time, though, I plan to do things differently. Age is just a number, after all, and at forty I'm ready to carve my own path.
Eager for a fresh start, I make a somewhat unorthodox decision and move to a tiny town in the Sierra foothills. I'll be taking care of a centuries old house that called to me when I was a kid. It's just temporary, I tell myself. It'll just be for a while.
That is, until I learn what the house really is, something I never could've imagined.
Thankfully forty isn't too old to start an adventure, because that's exactly what I do. A very dangerous adventure that will change my life forever. I have a chance to start again, and this time, I make the rules.
Magical Midlife Dating
The decision has been made. Jessie has taken the magic, and all the weird that goes with it. Including wings.
There's only one problem – she can't figure out how to access them.
Through a series of terrible decisions, Jessie realizes she must ask for help. Gargoyle help.
But she could've never predicted who answers her call – he's an excellent flier, incredibly patient, and a good trainer. He's also incredibly handsome. And interested.
Maybe flying isn't the only thing she needs help with. Maybe she needs help getting back on that saddle, too, emerging into the dating pool.
Except, the new gargoyle is also an alpha, just like Austin, and the town isn't big enough for two.
Turns out, flying is the least of her problems.
Magical Midlife Invasion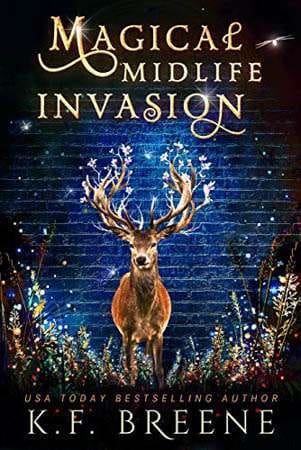 Jessie is well on her way to learning her new life and settling in. The tough alpha, Austin, has joined her team, and she has painstakingly learned to fly. At the moment, life couldn't get any better.
But it can get a whole lot…more irritating.
Her parents have decided to visit. They don't know anything about magic, about Jessie's new digs, or about the crazy crew living in and around Jessie's house. She must do everything in her power to keep the truth away from them.
Which would be much easier without the unfelt presence lurking within Ivy House's borders. It seems an enemy has figured out a way to magically bypass Ivy House's defenses. Jessie is completely exposed.
The real battle, however, won't be with the incoming force. It will be between Mr. Tom and Jessie's mom, each intent on being the most helpful. Mr. Tom might have met his match, and he is not pleased.
Just when things were finally settling down, Jessie is in the thick of it again, and this time, the turmoil is all around her.
Magical Midlife Love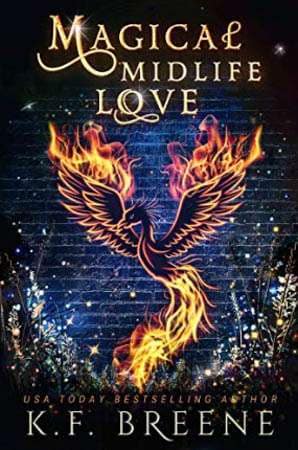 The Ivy House team is shaping up, but there are still holes to be filled, and a magical summons outstanding. Jessie needs a teacher. Someone who can fit in with the whacky Ivy House crew. And that was going just fine…until she gets a request to host a powerful, neighboring mage.
A teacher isn't going to be enough. She needs more power in her crew. She needs some might.
This time, Austin Steele might not be able to dominate what she calls in, creatures no shifter has ever dominated before.
But that isn't all Austin has to worry about. After a skirmish in the bar, suddenly his whole world is turned upside down. He can no longer ignore the feelings that have been growing for Jess.
He also can't ignore the town's complete lack of readiness for the neighboring mage's visit. He must call in his brother to help lock down the town. And when his brother arrives, he must finally hash out the past that has split them apart so that he can claim his future.
Magical Midlife Meeting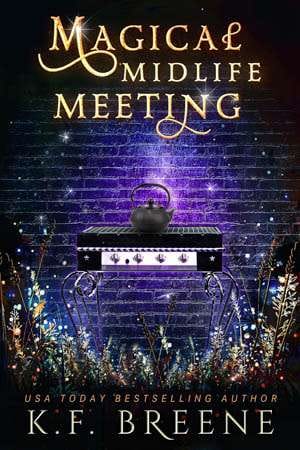 It's time for a magical battle Jessie isn't sure she's prepared for.
Elliot Graves has been a thorn in Jessie's side since before she agreed to take the house magic. He has constantly brought the fight to her doorstep.
Not this time.
With the help of Austin's shifters, the Ivy house crew will meet Elliot Graves in one of the most dangerous places imaginable – his home turf.
But not before another creature joins the circle.
My take
Another Kindle Unlimited series I took advantage of. I'd previously read The Warrior Chronicles series and the Finding Paradise Duology by her so I was pretty sure it would be a nice, light read. And it was. The midlife romance was a nice change, the characters were fun — I would love to go to the bar featured in the series — and the few sex scenes were easy enough to skim over as desired. There are two more books in the series, one due out February. I don't plan to jump on them when they come out but would revisit this series if they were on sale or I get another stretch of free Kindle Unlimited. The Warrior Chronicles is still my favorite of her series.