by Adrian Tchaikovsky
Children of Time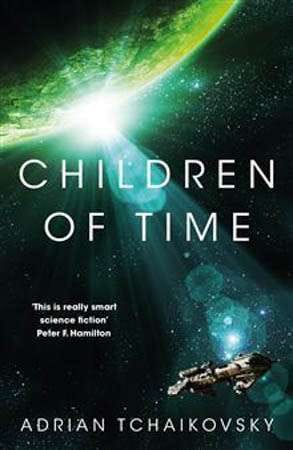 A race for survival among the stars… Humanity's last survivors escaped earth's ruins to find a new home. But when they find it, can their desperation overcome its dangers?
WHO WILL INHERIT THIS NEW EARTH?
The last remnants of the human race left a dying Earth, desperate to find a new home among the stars. Following in the footsteps of their ancestors, they discover the greatest treasure of the past age—a world terraformed and prepared for human life.
But all is not right in this new Eden. In the long years since the planet was abandoned, the work of its architects has borne disastrous fruit. The planet is not waiting for them, pristine and unoccupied. New masters have turned it from a refuge into mankind's worst nightmare.
Now two civilizations are on a collision course, both testing the boundaries of what they will do to survive. As the fate of humanity hangs in the balance, who are the true heirs of this new Earth?
Children of Ruin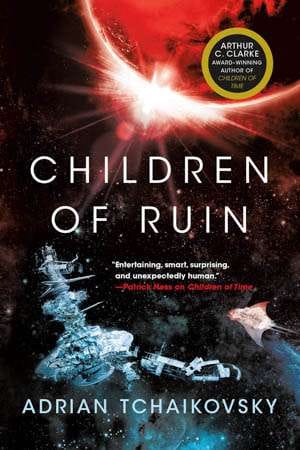 The astonishing sequel to Children of Time, the award-winning novel of humanity's battle for survival on a terraformed planet.
Thousands of years ago, Earth's terraforming program took to the stars. On the world they called Nod, scientists discovered alien life – but it was their mission to overwrite it with the memory of Earth. Then humanity's great empire fell, and the program's decisions were lost to time.
Aeons later, humanity and its new spider allies detected fragmentary radio signals between the stars. They dispatched an exploration vessel, hoping to find cousins from old Earth.
But those ancient terraformers woke something on Nod better left undisturbed.
And it's been waiting for them.
My take
I really liked Children of Ruin and the previous book in the series, Children of Time (which I read in 2021), and my god they're dense. In a good way, but certainly not light reads. Way too much to think about. So much about forms of communication and how it goes way beyond language. Levels of transparency. And I will shudder now whenever I think of the phrase "We're going on an adventure!"
Children of Memory is due out in 2023 and is on the Want to Read list.