by Melissa F. Olson
Boundary Crossed
After her twin sister's brutal murder, former US Army Sergeant Allison "Lex" Luther vowed to protect her niece, Charlie. So when two vampires try to kidnap the baby, it quickly turns into a fight to the death—Lex's death, that is.
She wakes up to two shocking discoveries: she has miraculously survived the fight, and baby Charlie is a "null," gifted with the ability to weaken supernatural forces…and a target for creatures who want to control that power. Determined to guarantee her niece's safety, Lex makes a deal with the local vampires. She sets out with the mysterious—and undead—"fixer" Quinn to track down whoever's responsible for the kidnapping, sharpening her newfound magic skills along the way. But the closer she gets to the truth, the more dangerous her powers become.
Boundary Crossed is a dark, thrilling journey into a world where the line between living and dead isn't nearly as solid as it appears…
Boundary Lines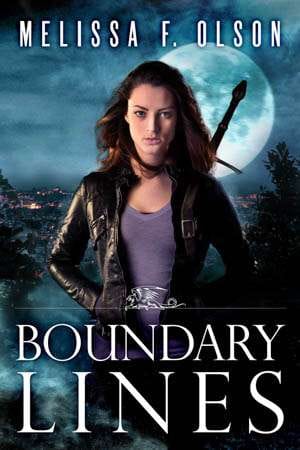 Fitting into the Old World isn't going very well for Boulder boundary witch Allison "Lex" Luther: she may have earned a place in a vampire's service, but now it seems as if every supernatural creature in town has found a reason to hate her. And when Lex and her partner are assigned to investigate the suspicious disappearance of two vampires during the night of the full moon, they find themselves with more questions than answers.
Was it murder…or mutiny?
The crusade for answers will lead Lex all over the Colorado Old World, from a prison cell for a broken werewolf to a haunted Denver brothel. And when Lex determines the responsible party, the hunt is just beginning: something has been awakened in Boulder, something as old and powerful as it is terrifying. Only the woman with death in her blood can stop what's coming.
Boundary Born
Something wicked is at work in Colorado's supernatural community. Vampires are being paralyzed or killed with poison…a weapon favored by witches. This offense threatens to break apart the already-fractured alliance between witches and the undead.
The state's cardinal vampire, Maven, summons boundary witch Allison "Lex" Luther to stop the killing before it ignites a war. Lex has barely started investigating when she gets another surprise: the biological father she's never met arrives on her doorstep. He has answers to all of Lex's questions about her bloodline, but getting those answers could mean betraying the life she's already built.
Then the next vampire is poisoned—and this time it's Maven herself. The new evil that hunts Lex is powerful and ruthless enough to stop the strongest supernatural creature in the state. In order to find such a killer, Lex will have to face down her own birthright and call on every ally—both living and dead.
Boundary Broken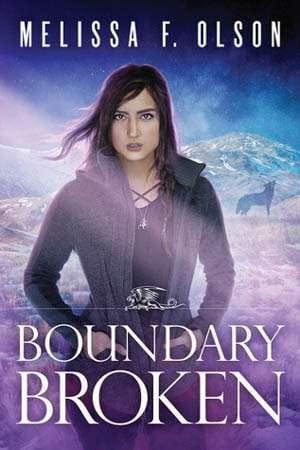 Years ago, boundary witch Allison "Lex" Luther made a promise to an alpha werewolf. Now, just when the supernatural community in Colorado is enjoying a period of hard-won peace, the alpha turns up at Lex's door to call in his marker. Two of his pack members have disappeared in the Colorado sand dunes, and he needs safe passage to hunt for them.
With her friend Simon Pellar along for backup, Lex ventures into the dunes to search for the missing couple…but what they find is only the opening move in an ambitious assault against those who hold power in the Colorado Old World. An old enemy has returned to tear their peace apart, and Lex is soon embroiled in politics she doesn't understand, from a time before she had magic.
To save her friends and her way of life, Lex will have to cross every line she's drawn since learning what she is—and it may still be too late.
Boundary Haunted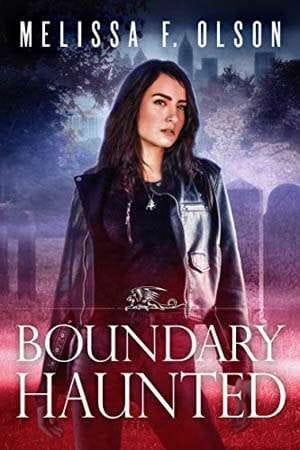 Months after her battles in Wyoming, Allison "Lex" Luther is still struggling with the aftereffects of the psychic attack she suffered—and with the new developments in her own magic.
Then Lex's boss, the cardinal vampire of Colorado, passes along a strange request from her counterpart in Atlanta. Hundreds of Civil War spirits have abruptly vanished in Beau Calhoun's territory, and he wants Lex to figure out why. In exchange, Beau can help her understand boundary magic, which runs in his family line as well.
Despite her trepidation, Lex journeys to the Deep South, where she discovers that ghosts are everywhere…and that her host's intentions are more complicated than he promised. It seems his teenage descendant is being hunted, and both Beau and Lex fear the young woman's boundary blood may have made her a target.
With Atlanta's history looming over her every move, Lex will have to face Beau's ghosts—and her own—to prevent a boundary magic attack she never dreamed possible.
Old World War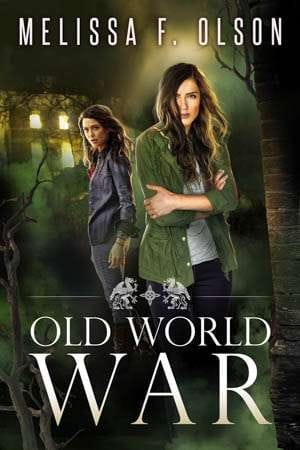 On a sunny summer morning, nulls all over the country are attacked at the same time.
In Boulder, Allison "Lex" Luther barely gets her niece to safety. In Los Angeles, Scarlett Bernard is nearly shot in the back. It seems that a powerful enemy is unhappy with the Old World leaders' plans to form a government, and they've coordinated a strike against those rare individuals who can undo magic itself.
Now Lex, Scarlett, and their trusted friends have a plan to put these attackers on trial… but finding them won't be easy, and stopping them means leaving their own territories behind.
The California null and the Boulder boundary witch, along with allies old and new, will have to travel to Galena, Illinois, a small town near the Mississippi River that serves as an annual playground for vampires.
To protect nulls and safeguard the future of the Old World, Scarlett and Lex team up to fight a battle that's been years in the making.
But Galena has secrets of her own…
My take
I'd previously read and liked the first four books in the series — as well as a couple from the related Scarlett Bernard series — so I knew I would like the most recent two also. I don't get why they keep trusting Lex to make decisions when she keeps making the wrong ones. Still on free Kindle Unlimited; this is a series I might not pay to continue, but it's still good fun. The last book is a crossover between the two series.