by Sarah J Maas
Feyre is a huntress. The skin of a wolf would bring enough gold to feed her sisters for a month. But the life of a magical creature comes at a steep price, and Feyre has just killed the wrong wolf …
Follow Feyre's journey into the dangerous, alluring world of the Fae, where she will lose her heart, face her demons and learn what she is truly capable of.
A Court of Thorns and Roses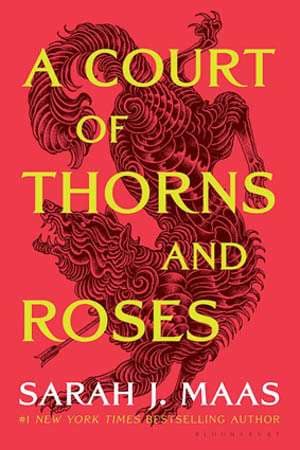 When nineteen-year-old huntress Feyre kills a wolf in the woods, a terrifying creature arrives to demand retribution. Dragged to a treacherous magical land she knows about only from legends, Feyre discovers that her captor is not truly a beast, but one of the lethal, immortal faeries who once ruled her world.
At least, he's not a beast all the time.
As she adapts to her new home, her feelings for the faerie, Tamlin, transform from icy hostility into a fiery passion that burns through every lie she's been told about the beautiful, dangerous world of the Fae. But something is not right in the faerie lands. An ancient, wicked shadow is growing, and Feyre must find a way to stop it, or doom Tamlin—and his world—forever.
From bestselling author Sarah J. Maas comes a seductive, breathtaking book that blends romance, adventure, and faerie lore into an unforgettable read.
A Court of Mist and Fury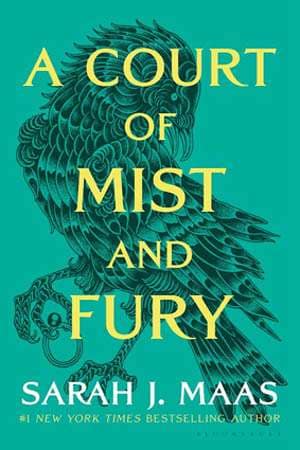 The seductive and stunning #1 New York Times bestselling sequel to Sarah J. Maas's spellbinding A Court of Thorns and Roses.
Feyre has undergone more trials than one human woman can carry in her heart. Though she's now been granted the powers and lifespan of the High Fae, she is haunted by her time Under the Mountain and the terrible deeds she performed to save the lives of Tamlin and his people.
As her marriage to Tamlin approaches, Feyre's hollowness and nightmares consume her. She finds herself split into two different people: one who upholds her bargain with Rhysand, High Lord of the feared Night Court, and one who lives out her life in the Spring Court with Tamlin. While Feyre navigates a dark web of politics, passion, and dazzling power, a greater evil looms. She might just be the key to stopping it, but only if she can harness her harrowing gifts, heal her fractured soul, and decide how she wishes to shape her future—and the future of a world in turmoil.
Bestselling author Sarah J. Maas's masterful storytelling brings this second book in her dazzling, sexy, action-packed series to new heights.
A Court of Wings and Ruin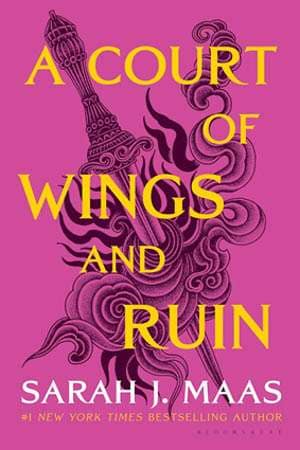 The epic third novel in the #1 New York Times bestselling Court of Thorns and Roses series by Sarah J. Maas.
Feyre has returned to the Spring Court, determined to gather information on Tamlin's actions and learn what she can about the invading king threatening to bring her land to its knees. But to do so she must play a deadly game of deceit. One slip could bring doom not only for Feyre, but for everything-and everyone-she holds dear.
As war bears down upon them all, Feyre endeavors to take her place amongst the High Fae of the land, balancing her struggle to master her powers-both magical and political-and her love for her court and family. Amidst these struggles, Feyre and Rhysand must decide whom to trust amongst the cunning and lethal High Lords, and hunt for allies in unexpected places.
In this thrilling third book in the #1 New York Times bestselling series from Sarah J. Maas, the fate of Feyre's world is at stake as armies grapple for power over the one thing that could destroy it.
A Court of Frost and Starlight
A tender addition to the #1 New York Times bestselling Court of Thorns and Roses series by Sarah J. Maas, bridging the events of A Court of Wings and Ruin and upcoming books.
Feyre, Rhysand, and their friends are still busy rebuilding the Night Court and the vastly altered world beyond, recovering from the war that changed everything. But Winter Solstice is finally approaching, and with it, the joy of a hard-earned reprieve.
Yet even the festive atmosphere can't keep the shadows of the past from looming. As Feyre navigates her first Winter Solstice as High Lady, her concern for those dearest to her deepens. They have more wounds than she anticipated-scars that will have a far-reaching impact on the future of their court.
Bridging the events of A Court of Wings and Ruin with the later books in the series, A Court of Frost and Starlight explores the far-reaching effects of a devastating war and the fierce love between friends.
My take
I got this series because it sounded interesting and while reviews were mixed, it teetered on the edge of what I like. And it was a great deal on a Kindle boxed set so I figured it was low risk. Loved the characters and the plot. One of those where I just couldn't put it down and therefore didn't get a lot of sleep. Interesting and relatable characters. Good plot. I enjoyed that part four actually got into what happened after all the exciting stuff. So many series just stop at the end of the dramatic bits. I may read more by this author. … And months later I keep thinking about this one, so maybe it's good for a re-read. Probably when I read the fifth book in the series.